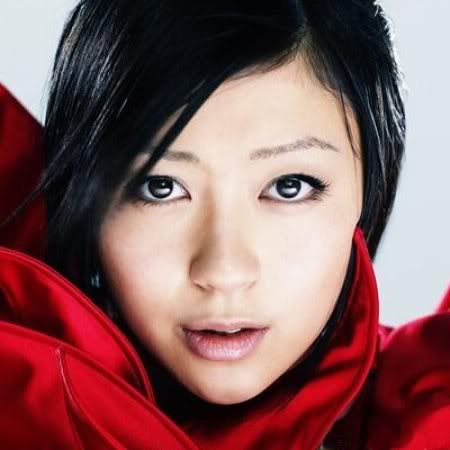 The cover of her 2006 Japanese language album, Ultra Blue.

Among certain sects of anime/video game/music fandom, she needs no introduction. Utada Hikaru is one of the biggest and best-selling artists of all time in Japan, with numerous chart-topping songs, digital downloads, album sales, and much more. She has cemented herself as an international star, most likely best known overseas for her two theme songs in the Square Enix/Disney Kingdom Hearts video game series. There are both English and Japanese versions of each song, with "Simple and Clean"/"Hikari" and "Passion"/"Sanctuary" coming from the first and second games, respectively. Currently at the age of 25, she has accomplished much in her career and comes from a unique background. Born in New York and with both parents in the music industry, she is well versed in both the American and Japanese culture and has a charm, personality, and talent that aren't quite matched by other popular artists in Japan. Her huge success in the "j-pop" genre has granted her unprecedented musical freedom in Japan, but she has also dabbed into R&B, Dance, and Electronica in her releases. Currently producing under the name 'Utada Hikaru' in Japan under EMI Music Japan and the name 'Utada' with Island Records/Island Def Jam for her English releases, she has a sound and skill that goes beyond language barriers.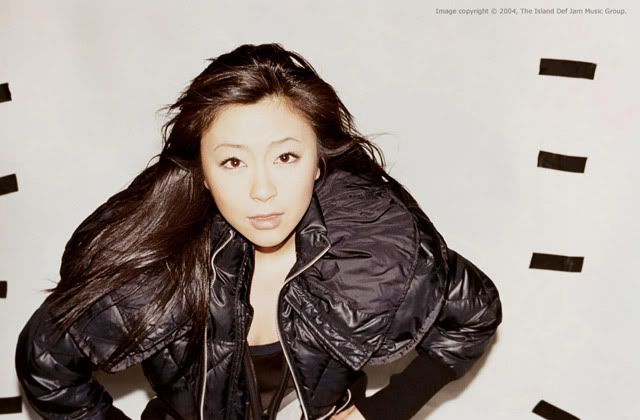 Promotional material for her English language album, Exodus.

Her first major release was under the name Cubic U and was actually an English language R&B album. Recorded and released when she was 15, her debut album Precious released in 1998 and included original tracks and a cover/first single in The Carpenters' "Close To You". She was initially hesitant to enter the music industry and follow in her parents' footsteps, but soon found the passion for music that has driven her. After various problems caused its failure in the US, she was later encouraged to release the album in Japan and record a Japanese language album. She moved to Japan the following year, which began her musical reign in Japan. Her first three albums, First Love, Distance, and Deep River released through 2002 and had the more rigid j-pop sounds and structures that their music industry follows. Her subsequent singles included more unique orchestration with songs like "Colors" and the Kingdom Hearts theme song, "Simple and Clean"/"Hikari". Taking samples from one of her previous songs, she created the English version before the Japanese one. This song put Utada on the radar of many gamers, which released in 2002 as well. After many hit singles and sales, she made her re-debut in America under the name Utada. Seeing this as a chance to experiment and do new things, she ignored the critics and musical expectations, going with a more dance/electronica/R&B sound rather than the j-pop tunes she was known for. Working with such producers like Timbaland and the Def Jam label, she released Exodus in 2004 to a lukewarm response. While some fans blame the lack of real promotion or exposure on the part of the record label, this allowed Utada to grow as a musician and marked more of an evolution of her music.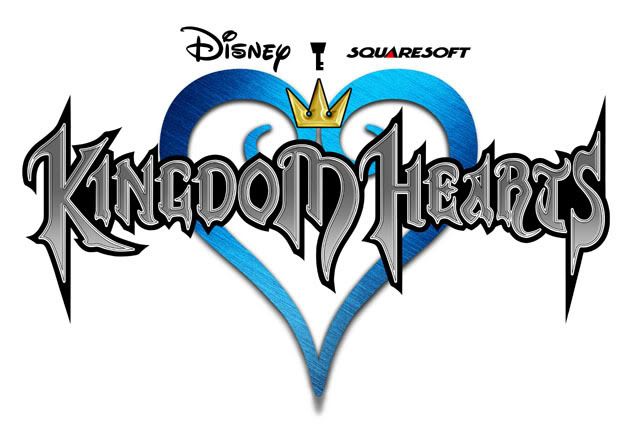 Utada Hikaru has recorded English and Japanese versions for the theme song of both Kingdom Hearts games.

After returning to Japan in 2005, she released her next album, Ultra Blue the following year. The album included the theme song to Kingdom Hearts II, "Passion". However, the English version called "Sanctuary" has yet to see an official release. Ultra Blue also marked her return to touring after many years, including songs from her Exodus album.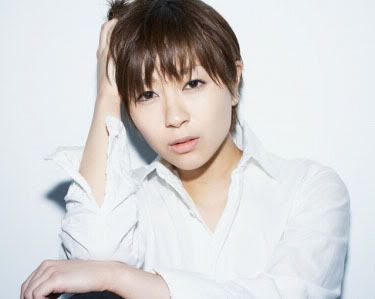 After another string of number one hits, she most recently released her next album, Heart Station with a more mature approach and look. Her image has been associated with her long hair, which she decided to cut while working on Heart Station. Aside from her recent album, a region-specific collaboration undertaken by R&B artist Ne-Yo led him to work with various international artists including Utada. A remix of "Do You" was released exclusively in Japan late last year, including English vocals from Utada. She has stated that she has been living in New York working on her next English language album with Island/Def Jam, slated for a 2008 release date. While details are unknown, a recent licensing for a song called "Apple and Cinnamon" was found from her parent company BMI. Famous production duo Stargate was listed in the song, creating such tracks as Beyonce's "Irreplaceable", Rihanna's "Take A Bow", and Ne-Yo's "So Sick". Speculation is that Utada will be going for a more hip hop/R&B sound rather than the more experimental sounds of her previous English album.

Despite her celebrity and status in Japan, glimpses into her personality and daily life shows how humble and genuine she seems to be. She writes semi-regularly in her official blog, and shows a bit of her personal side as well as the regular music, promotion, and whatnot. Although she has an English version, it doesn't currently contain any posts. Since there is not an official translation available, unofficial transcriptions has been made by fans. While some may be turned off by Japanese music in general because of the language barrier, she should be given a chance. Like some other Japanese artists, she captures the essence, emotion, and message of the song and her music beyond the lyrics. And with her next English album coming this year with hopefully more promotion, she could be one of the first breakout Asian artists to hit the US.