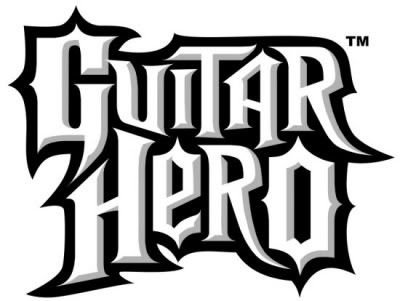 Activision simply doesn't get it. Since taking over Guitar Hero from original developer Harmonix, they have used the brand as a cash cow with celebrity endorsements, product placements, and sequels galore. While Harmonix has kept things simply about the music with Rock Band's gameplay, formula, and weekly song downloads, Activision is the exact opposite. Any company's bottom line is profit, but you don't see that passion and overall music knowledge Harmonix infused into Guitar Hero and now Rock Band. With most of their staff also acting as part-time musicians and apart of local bands in Boston, you could see why and how they made Guitar Hero so successful. From the atmosphere to the note charts, it just felt genuine.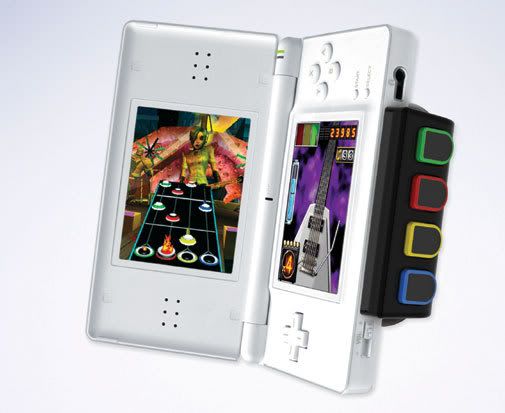 Since Activision officially took over the series in 2007, they have been taking advantage of their new title with many sequels and spin-offs. After releasing Guitar Hero III, a portable DS version called Guitar Hero: On Tour and another guitar-based expansion for all major consoles entitled Guitar Hero: Aerosmith will see release this summer. Cheap cash-ins such as the small electronic key chain game Guitar Hero Carabiner have also taken advantage of the brand name. And to top it all off, they are basically borrowing Rock Band's proven success and current formula and incorporating the GH name in Guitar Hero World Tour. Don't get me wrong, GHWT looks like a good game in the increasingly crowded music/rhythm genre. But their lack of cooperation to allow instrument compatibility across rival games shows how greedy they are. With the slew of new drum sets on the way, they are determined to force consumers to choose where their loyalties and hard-earned cash lie.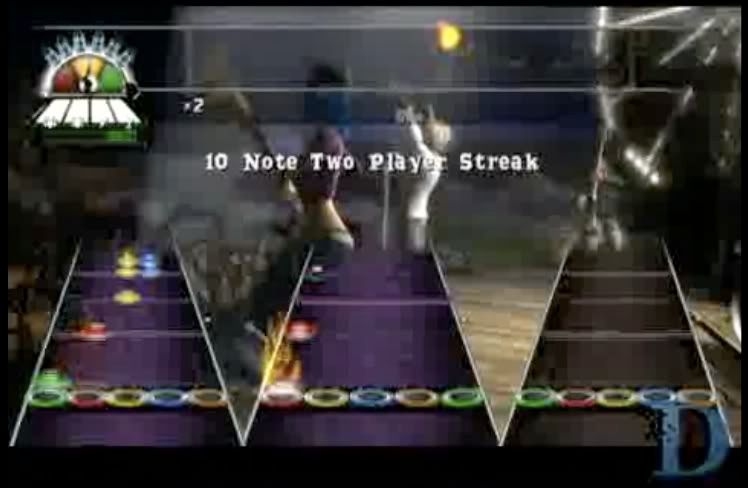 Guitar Hero World Tour's current interface looks very similar to Rock Band.

And Activision is recruiting even more celebrities to their Guitar Hero PR bandwagon. This video from the All Things Digital 6 conference shows Activision CEO Robert Kotick bringing out American Idol judge Paula Abdul and Tony Hawk from their skateboarding franchise to judge and play the game live. The video does show some of the first in-game footage, which looks similar in layout to Rock Band. The host takes a jab at Kotick by mentioning Rock Band, but I can't help but feel like Activision is being disingenuous. With these music games following the same basic premise, you can't really help the similarities that will arise. But their attitude about the subject is what's bothersome. Rather than giving credit to their predecessors or even a sly reference to competition, they instead act like they created this revolutionary new idea to simulate a realistic band experience. While Konami's Rock Revolution looks weaker than Guitar Hero or Rock Band, I can at least respect what they're doing and their somewhat unique approach. It just seems like Guitar Hero is losing its integrity.

However, the bottom line is whether or not the games are fun. If they can make their many spin-offs into enjoyable, worthy experiences, then their business tactics shouldn't matter in the bigger picture. Their release of Call of Duty 4 has earned the game numerous awards and was the top-selling game worldwide in 2007. If all of these Guitar Hero sequels turn out to be great experiences, then that is all that should matter. But it looks like Activision wants gamers to either be broke, litter their living rooms with fake instruments, or choose sides & create divisions within the community much like the console wars.