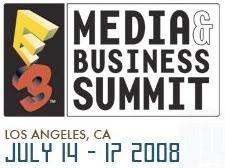 Formerly known as the Electronic Entertainment Expo, the annual event has become the place for video game developers and publishers to reveal their big projects, games, and secrets. Primarily known as more of a console gaming event in more recent years, both PC and console fans have had much to be excited about. Since escalating into a huge spectacle of lights, elaborate booths, and 60,000+ industry guests in 2006, the convention has drastically reduced in size and has become an invitation-only event. This year's E3 has become a mostly console affair after many PC developers pulled out of the convention to prevent from being overshadowed. With so many big announcements coming from the major console/handheld companies, Microsoft, Nintendo, and Sony, as well as all of the big third-party announcements, a series of E3 2008 articles will begin with a brief convention overview as well as brief comments on some of the bigger announcements coming from The Big Three.

Beginning in 1995, E3 ushered in a new generation of 3D gaming with the debuts of consoles like the Sony PlayStation, Sega Saturn, and Nintendo 64. Branching off from trade shows such as the Consumer Electronics Show, E3 became the first video game expo of its kind. Since then, the convention has gradually grown in both size, stature, and glamour. Continually gaining expanded media coverage, internet coverage has allowed many consumers to get first-hand looks at brand new games, console innovations, and exclusive announcements. The increased popularity of video gaming with the PS2, Xbox, and GameCube has only made it even bigger and more elaborate, with the event gradually losing its focus on games and more on the event itself. Since downsizing in 2007 and restructuring the convention into the E3 Media & Business Summit, other major trade shows such as the Tokyo Game Show, Game Developers Conference, and the Leipzig Games Convention have risen in popularity and importance. To take the place of the former E3 media event, the Entertainment For All Expo was created in 2007 to allow the general public access and preview new products.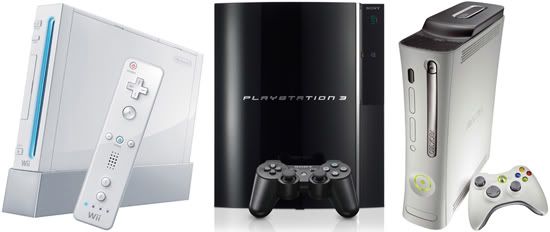 E3 2008 has started off with a bang, and here's a short preview of The Big Three's announcements. Microsoft began things early with an official confirmation of their 20GB Xbox 360 clearance sale. The unit is being discontinued and put on sale for $299 until stock runs out. A new 60GB Pro model is coming in August 2008 for the original price of $349. Couple that with a big overhaul to their User Interface, some new features & improvements, and a big steal from Sony, and they're shaping up pretty decently so far. Nintendo is now catering to their casual market more than ever with Wii Sports Resort, two brand new accessories, more compatible games with their Wii Balance Board, and a revamped version of Wii Music. A new entry in the Animal Crossing series is coming, but I'm a little skeptical. Some interesting ideas were introduced, but most didn't seem targeted towards the 'hardcore' gamer. Sony reinforces their support of the PSP, PS2, and PS3 with new bundles and mostly rehashed announcements. A new Resistance game for PSP and a handful of PSN titles were announced, but nothing much new. God of War III, the official launch of their video service, and the PS3/PC DC Universe MMO are looking pretty nice, but Sony didn't give much that wasn't already known.

Overall, I would say that Microsoft is looking the best of the three right now. First-party news is shaping up, but I haven't even touched upon third-party updates. With more E3 still on the way and so much more to look forward to, there's still plenty of time for anyone to take the show. Expect much more E3 coverage soon.