User-generated video sites like YouTube have helped move the Web 2.0 social movement and changed the way media networks, companies, and programming operate. As broadband connections continue to expand, the Internet has become the new standard for radio, TV, and other traditional forms of media. Revision3 is one of the first companies to take advantage of this, creating and delivering original, broadcast-quality shows through multiple distribution platforms such as BitTorrent, iTunes, YouTube, streaming flash video, and various downloadable formats.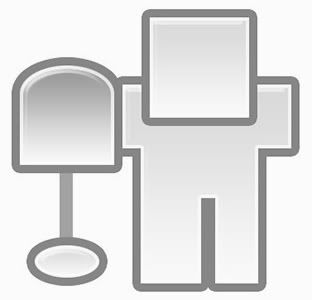 Revision3 was first founded in 2005 by former TechTV personalities after the network was bought out by Comcast's G4 network. As the programming direction shifted and production moved from San Francisco to Los Angeles, co-founder Kevin Rose was one of the first to capitalize on the Web 2.0 movement and the hole left by TechTV and created the social news website Digg.com. He and other TechTV alumni and industry names such as Jay Adelson, David Prager, and current Rev3 CEO Jim Louderback helped create Revision3, a true TV network for the web. Producing daily and weekly original programming, the company and its show list has grown and improved. With a passionate and vocal community, they both have worked together to refine the network into what it is today. Former hosts of The Screen Savers, Alex Albrecht and Kevin Rose headline the programming with Diggnation, a weekly tech/web culture show discussing the top stories on Digg.com.


Alex Albrecht (left) and Kevin Rose of Diggnation were former hosts of the TechTV show, The Screen Savers.

Unlike traditional TV networks, the online community has had a big hand in programming and quality. While the shows follow a strict release schedule, the on-demand nature of the network allows convenient viewing times whenever desired. Since the company has deep roots in the tech/web industry, original shows like Tekzilla and Systm keep the spirit of TechTV with product reviews, computer help, tech tips, and both simple and complex Do It Yourself tech projects. Diggnation co-host Alex Albrecht also helps deliver the geek news series The Totally Rad Show. Topics include movies, video games, comic books, and more as they offer their insight and opinions. Revision3 also covers a wide variety of topics, such as the digital art program, PixelPerfect, behind the scenes of music culture and magazine content in XLR8R TV, and the all-female modern culture show, popSiren. This is only a handful of the line-up, which has something for almost everyone. Like other TV networks, there will be shows that won't appeal to everybody. But with the extensive and experienced background of its hosts, producers, and crew, most of the shows have a very authentic and professional feel to them that you wouldn't necessarily get in other online videos.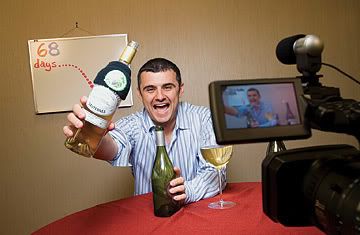 Gary Vaynerchuk of Wine Library TV.

They not only produce original programming, but have also acquired other web shows for the network. Scam School has host and magician Brian Brushwood showing the ins and outs of social engineering in bars and on the streets. Epic Fu also makes it return from hiatus to re-debut Revision3, which has been described as "The Owner's Manual For The Web". Most recently, they just announced the addition of Wine Library TV to Revision3. Host and everyman wine connoisseur Gary Vaynerchuk brings his unique take and reviews on wine, making it more easily accessible and understandable for those who don't have a more 'refined' palette. While the network may have started with its core tech/web viewers, it is gradually expanding to include programming that will appeal to a wide audience.

Revision3 is a great merger of online video sensibilities and TV quality programming. Its ad support is handled very well, delivered in a non-intrusive way and feature related products and services. The show distribution methods offer many choices for the viewer, embracing file-sharing clients like BitTorrent while offering streaming video services and downloadable options in just about every major file format. No matter your viewing preferences, Revision3 may have just what you're looking for.