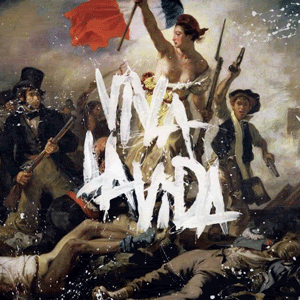 It looks like this summer is the season of change. Many established bands have decided to take their music into new directions, and Coldplay is no different. Their first three albums, which they have called a 'trilogy', featured a more mellow and slow tempo sound, with vocalist Chris Martin's falsetto voice adding up to comparisons with groups like Radiohead and U2. Their latest album, Viva la Vida or Death and All His Friends has a fresh new attitude and atmosphere, with Martin using more of his lower register and the whole group experimenting with different sounds. Coldplay was also influenced by Hispanic sounds and culture, which can be felt in its overall tone. The result is a very polished album that gives a sense of grandeur and emotional progression.

Coming into Viva la Vida, they seemed to have something to prove. While their earlier work was met with acclaim, their previous album, X&Y was met with mixed reviews. Accused of stagnation and lacking the passion and innovation of previous records, they went to work with musician and producer Brian Eno. The fruit of their labor is a very visual album, which is evident in the album's title and cover. While the name is Spanish for Long Live Life, the artwork is taken from French painter Eugène Delacroix's piece, 'Liberty Leading the People'. The painting commemorates the July Revolution, which saw the overthrow of King Charles X. This feeling permeates throughout the entire album, which can be heard in single and title track, "Viva La Vida". The constant drum beat, soaring strings, and atmospheric vocals brings you into the story and a time of war and revolution. The first single from the album, "Violet Hill" immediately sets the tone for the record and shows the remarkable change from previous records. Viva la Vida isn't just an edgier sound, but one that gives a complete expressive storyline without any filler.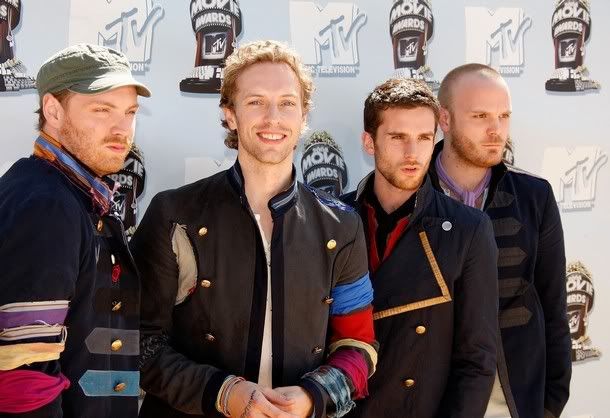 From left to right: Jonny Buckland (guitar), Chris Martin (lead vocals, piano), Guy Berryman (bass), and Will Champion (drums).

From the first moments of opening instrumental track "Life In Technicolor", you can almost see the prologue to its visual story. You can hear a sense of duality in many of the tracks, most obvious in "Lovers In Japan / Reign of Love". The bright combination of piano and guitar hooks of the first half nicely contrasts with the piano melodies of the second. "Yes" is another great standout track that exhibits Martin's low vocal register. The dark first half shows off a nice violin section full of character and an overall solid groove. The second half features a welcoming and lighter guitar line and ambient, falsetto vocals from Martin that just fit together. The second title track, "Death And All His Friends" is an appropriate conclusion to the album, wrapping up the general sentiments into a rollercoaster ride of moods. Beginning with a peaceful piano/vocal combination, it gradually escalates into a catchy groove that sums up the pitfalls of war and its effects. And to bring things full circle, a mini-reprisal of "Life In Technicolor" decrescendos into a feeling of calmness and closure. From beginning to end, you never feel like you're missing a piece of the story.

Coldplay has transcended the sound they have been pigeonholed in and just takes everything to the next level. No longer limited to a couple of emotion, Viva la Vida or Death and All His Friends contains an entire spectrum wrapped in a story of revolution. With ten tracks, it goes on long enough to tell its tale without feeling too short. Coldplay weaves a focused and majestic piece of work that brings about images of historical French cities and cries of uprising.