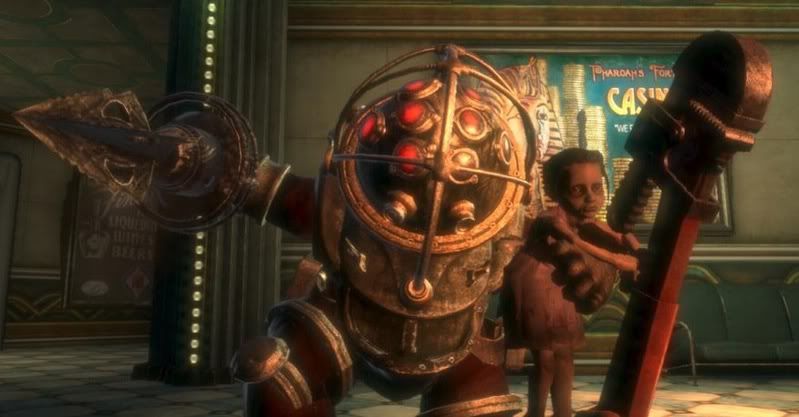 2K Games has officially announced the release of BioShock on the PS3 via press release, slated for an October 2008 release date. As I mentioned before, BioShock is more than just another FPS game. Described as a "genetically enhanced" story-driven action game, 2K Games president Cristoph Hartmann has revealed the addition of new features and content to the game.




"Over the coming months we look forward to revealing the new features and content that will make this a must-have game for its new audience, as well as for those who enjoyed it on the other platforms."
If they can create a successful version on the PS3 without the technical problems and glitches previous ports such as The Orange Box or Madden NFL 2008 have had, then these features may warrant a double-dip for existing BioShock owners. While this new content has not been announced yet, the game should include all previous downloadable content and patches made available. Since a sequel has been confirmed, the PS3 version could feature new storylines or side plots leading up to the next game. There is no word yet on if this content is exclusive to the PS3 or if it will eventually see release on the Xbox 360 and PC. I'll let you know more as it develops.