As I talked about previously, the battle for music game supremacy is starting to get more intense. With Game Informer and MTV Multiplayer getting exclusive shots of the Guitar Hero IV and Rock Revolution drum sets, respectively, I thought I would take a look at something a little interesting.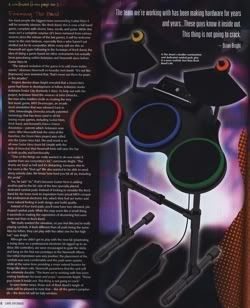 Courtesy of Game Informer
Guitar Hero IV Drum Set - 5 pads, bass pedal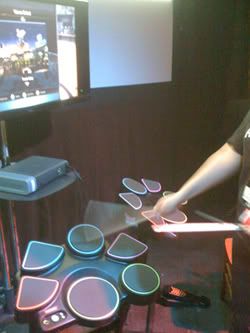 Courtesy of MTV Multiplayer
Rock Revolution Drum Set - 6 pads, bass pedal
Are we going to end up seeing Capcom release Street Fighter Drum Battle, featuring a drum set with 7 pads and a bass pedal?