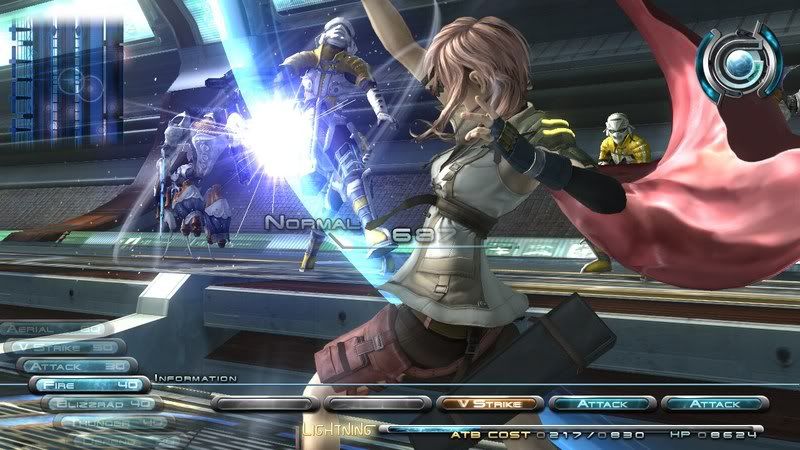 While the release of Final Fantasy XIII may be a long ways off, Microsoft managed to secure a large selection of RPGs for their console. Many are slated to release this year, including a handful of new IPs from Square Enix. Some can be considered traditional RPGs, but they all feature action-based gameplay and look polished with something to like in each. While the console hasn't been known for the genre, they have gradually been expanding their palette to fit a wide variety of game titles. Although Microsoft is doing well in America, they're hoping these new titles will boast their market share in Europe and especially Japan. Paid exclusives aren't new in the industry, but some point fingers at them for questionable business tactics and bullying. But with the console struggling in two of the three major regions, these games look to help a troubled market while filling in a genre gap. With this article separated into two parts, I'll first look at two upcoming RPG releases, Namco Bandai's Tales of Vesperia and Square Enix's Infinite Undiscovery.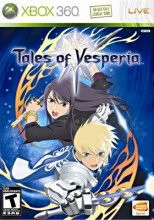 Tales of Vesperia has recently released in Japan and has already become a big hit. The Xbox 360 has been doing very poorly in the region, but the game has already caused the console's limited stock to be sold out. The Tales series and RPGs in general fare much better there, but that should be a good indication of the game's quality and how it should fare here in America. Although not as big as Final Fantasy or Dragon Quest, Tales of Vesperia is the first of many exclusive RPGs for the 360 and is the first game in the series to make the leap to current-gen consoles. The title looks to have a strong production team with Ah! My Goddess creator Kosuke Fujishima as character designer, animated movies by Ghost in the Shell studio Production I.G, and much of the same team that worked on the previous games. Tales has very clean anime-style graphics, looking to seamlessly blend gameplay and movie segments. The story follows former knight Yuri Lowell as he journeys outside the sheltered towns and gets wrapped up in a plot to use ancient technology called blastia for evil purposes.
Tales utilizes a real-time battle system like previous games, but has a handful of additions. The "overlimit" gauge can unleash various effects or powerful Burst Artes attacks and can be stacked to one character or spread out to the whole party. A new equipment-based skill system, and encounter linking add to the gameplay while traditional elements like weapons quests and collectable costumes round things out. With the game's August 26 release date just around the corner, it looks like a good time to jump into the Tales series.


Many jokes have been about its name, but Infinite Undiscovery is the first Square Enix RPG to be released on the Xbox 360 since the port of Final Fantasy XI Online and is touting "true evolution" for the genre. Everything happens in real-time, with each decision can lead to new discoveries and affect future gameplay events. Exclusive to the Xbox 360 and the first of many Square RPGs slated for release on the console, the game is looking pretty good. The title uses a real-time action-based battle system where your party of up to eighteen characters gets placed in situational battles. Rather than mindless encounters, each fight will be more important as the solution to each battle won't always be so obvious. An example used utilizes the game's day/night cycle to infiltrate an enemy base rather than barging in. The combat itself looks very fun, with a variety of regular attacks and skills at your disposal.
A new gameplay feature called "Connect Action" will allow you to control enemies, allies, or other NPCs to unleash different attacks or unveil new story elements. The puzzle-solving aspect to the situational battles looks very intriguing and allows for a lot more ways to finish off a fight. The story begins with a flute player named Cappell, who is mistaken for Sigmund the Liberator and is thrown in jail. An unlikely hero at best, he gets caught up in a wide cast of characters, including the real Sigmund, as they unravel a larger plot. Infinite Undiscovery is set for a worldwide release with a North American date of September 2 and other regions following a few days afterwords. The game looks to preserve its traditional elements while maintaining a wide appeal to non-RPG gamers. It hasn't received much hype, but Square Enix's first original 360 RPG is looking pretty good.

The Xbox 360 has plenty of quality games in most genres, but RPGs always seemed to be lacking. They look to finally fix this problem with two great games coming in just a couple of weeks. Tales of Vesperia is already a hit in Japan and Infinite Undiscovery is shaping up to be as well. With even more great RPGs coming this year and beyond, Microsoft seems to have things well covered. Look out for part two sometime soon.