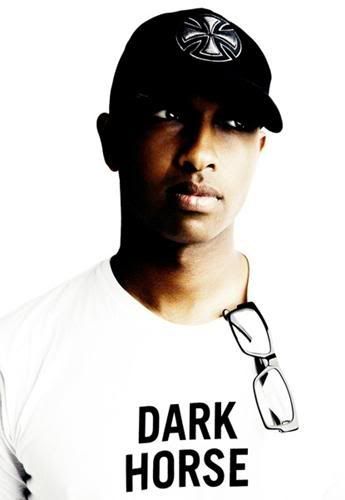 Kenna is a unique artist because his music defies labels and typical music stereotypes or requirements. A blend of hip hop beats, synth, electronica, and alternative rock, his two albums, New Sacred Cow and Make Sure They See My Face have gained him a devout following. He has had to deal with numerous delays, inner politics, and record label problems throughout his career, as well as trying to find a place in the mainstream music scene and with radio airplay. He has gained an underground image and respect from others in the industry with his catchy music and the help of producers and close friends, Pharrell Williams and Chad Hugo of The Neptunes and N.E.R.D. Kenna's smooth vocal work is unlike any I've heard recently and it just fits. His music spans the spectrum that feels natural rather than lost or confused.


Kenna Zemedkun was born in Ethiopia but soon moved to the US not long after. His image and perception of music was largely changed by U2's Joshua Tree, resulting in him learning to play the piano, study classic singers like Stevie Wonder and Marvin Gaye, and listening to bands like Duran Duran and The Cure. He didn't initially think of stepping into the music scene until college, where he joined with high-school friend Chad Hugo to work on demo tapes and his debut. His influences can be heard throughout his music, creating a unique blend of genres and styles with that Neptunes touch. He was initially signed to Interscope under Fred Durst's subsidiary, Flawless. But after having problems securing backing from Interscope as well as questions about promotion and marketing, he was eventually released. However, he soon found a new home with Columbia where he finally released his 2003 debut album, New Sacred Cow.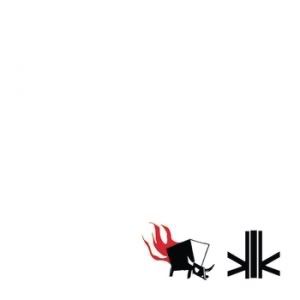 Before the album's release, the first single "Hellbent" was released much earlier and caught many people's attention. A melancholy tune that featured Kenna's emotional vocals along peaceful synth work and amazing bass beats, the combination with the music video is what caught my attention. A claymation animated video featuring a creature trapped in a gray, drab world, Kenna already seemed different. But after all of the delays and almost dropping off my radar, I discovered New Sacred Cow. The album really does span a variety of styles and moods, not only restricted to the moodier and mellow sound of "Hellbent". Follow-up single "Sunday After You" is a little more up-tempo with some good beats and guitar work and sampling. Telling about a failing relationship, he discusses how perception is altered and how quickly things change. "Red Man" is a fun song that has nice guitar work backed behind some solid drum beats. But New Sacred Cow isn't all rock and beat work. "Yeneh Ababa (Rose)" is a nice ballad set with mostly just a piano and a little horn work. A very bittersweet song comparing life as a rose with thorns, fallen petals, and the one left behind, he can take things in so many different directions. The title track is an upbeat song that discusses religion in a very interesting light. His debut effort showed the many colors he wears and how well they all fit together.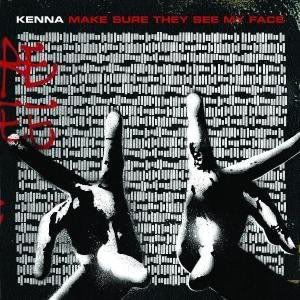 The 2007 release of Make Sure They See My Face wasn't without its own share of delays and problems. After low sales of New Sacred Cow had him searching for a new record label, he ended up back with Interscope. While his first album was only co-produced by Chad Hugo, Pharrell Williams joins the production team on a couple tracks. Overall, the album has a much more upbeat, polished, and feel-good vibe to it rather than the more mellow atmosphere of the first record. Inspired by his attempted climb to Mount Kilimanjaro, the album has a more guided direction and fits better in the current music space. This doesn't take away from the variety and style at all, and kind of shows off the different sides of Kenna. "Say Goodbye to Love" brings an old-school feeling, exhibiting Kenna's vocal range. "Baptized in Blacklight" has a largeness to it, with solid drums, a bass line, and some interesting synth lines making its way in. Justin Timberlake makes his way into one of the tracks with some background vocals in "Phantom Always". The song has a nice groove and harkens back to some of the more mellow work of New Sacred Cow with the new spin of Make Sure They See My Face. The song talks about a guardian, or phantom that is always watching over him. While he seemed to be searching for his place in the first record, the second feels like he's starting to find that spot.

Kenna has so much talent that's only better with the production work of The Neptunes. He's also shared his skill with other musicians, working with Linkin Park's Mike Shinoda in his hip hop project, Fort Minor and producing tracks for Ashlee Simpson. New Sacred Cow and Make Sure They See My Face show a nice progression despite long delays and other problems he has had to deal with. While his second album is a little more modern and relevant by today's standards, his first album is one of my favorites. Regardless, check out his music and see what he has to offer.