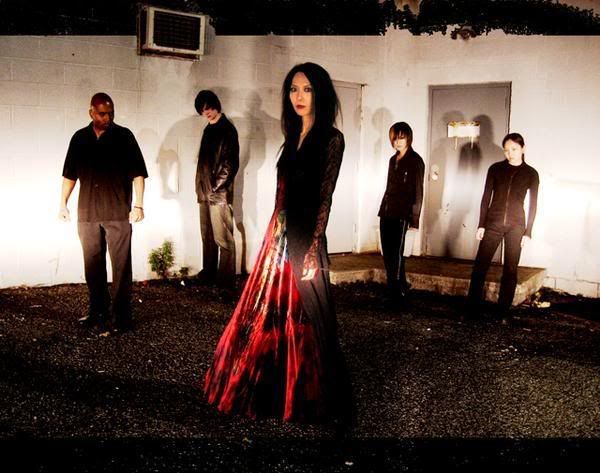 From left to right: CJ (elec. drums), Tony (keyboard), Ryoko (vocals), Tomo (guitar), and Jen (drums).

From the very first listen, you could hear the difference. A mash-up of nationalities and musical genres, they exceed the labels or expectations that is usually placed upon them. Over the course of their two independently released albums, Identity and The Duality of Courage, you can hear how they have evolved and created this landscape of musical art. Described as a mixture of Nine Inch Nails, Radiohead, and Björk, they not only share similar musical stylings but the same attitude and forward-thinking musical vision. Originating in Japan but starting and continuing their music career in the US, Echostream is a group full of passion and remains independent in every sense of the word.

The group began with Tony and Ryoko, who met earlier at the Royal Academy of Music in London. When Ryoko moved back to Japan, Tony soon followed her after striking a record deal. While developing their sound and trying to find their audience, they added Tomo to expand their music. But due to the rigid structure of the Japanese music scene and the lack of a very big underground movement, they had difficulty adapting. In an industry dominated by Japanese pop, it was hard for them to find people with like-minded interests in music like Nine Inch Nails. Seeking more musical freedom where they could exercise their creativity, they went back to the US with a new, fresh start in New York. Forming their own independent label, Force of Change Records, they placed their focus on the underground music scene and artists below the mainstream radar. And with Echostream growing to five members, they started work on their first album, Identity.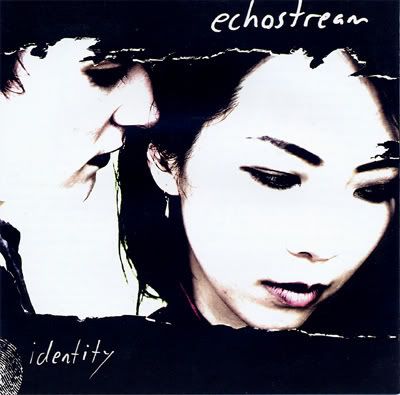 Like many bands, most of the music on their 2005 debut, Identity came from the original duo of Tony and Ryoko. Taking influences from inspirations such as the previously mentioned Radiohead and Nine Inch Nails, their sound has this ethereal, yet rock-minded feel. Ryoko's vocals has this emotional quality that fits the album's electronic rock attitude. Her English, while not always very clear, is sung with emotion that fits a range of moods. Echostream isn't like other female-fronted groups, showing this different quality and representing various duality themes. At times, Identity is very mellow and peaceful. The album embraces it's electronic stylings, displaying a gentler side with an edge. Tracks like "Dali Thought" and "Melt" soar with Ryoko's airy voice and moody subject matter. Echostream shows off their harder side with opening track, "Just Kill Me". And songs like "Repeater" and "Fall Down" show off production work that wouldn't be out of place in a NIN record. They even do a good cover of Radiohead's "Creep", which they make sound uniquely their own. While not completely rock, Identity displays a nice range of emotions and moods that go well with the electronic vibe.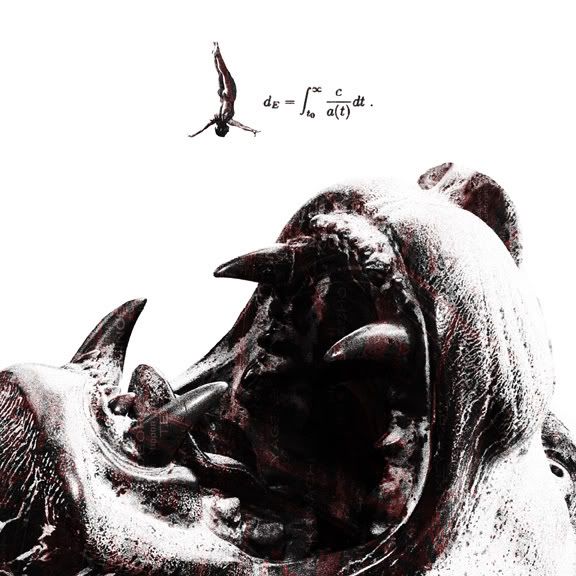 Taking pride in touring and doing live shows, they have spent a lot of time doing gigs across America. Trying to avoid the typical pitfalls and conformities of the industry, they have embraced the more human aspect and give to charities. And while some artists prefer not to print their lyrics in the album booklets, Echostream wants listeners to sing along and feel the meaning in each track. And with a desire to show off their rock side and avoid being pigeonholed as a "chill out band" they released their 2008 follow-up, The Duality of Courage. Other band members get a much bigger spotlight, with tracks like "Contagious" and "Rip You Down" featuring Tomo's driving, crunchy guitar riffs and a solid drum line. Their first single, "Dragon" shows a nice mix of their first album's more mellow side and their new, edgier sound. They blend their electronic roots and a harder rock theme to make an album that definitely has teeth. They don't completely abandon their mellow sound, with "Hole" encompassing that soft, urban feel with a strong piano melody and nice guitar effects. The Duality of Courage is a nice complement to Identity, almost feeling like two sides of a coin.

Echostream has the ideals and attitudes that should be more prevalent in the industry. They are purely about the music, viewing it more as art rather than as a means for fame or popularity. They are different from typical musical fare, embracing various styles and themes while showing their roots and where they came from. With various gigs and anime conventions scheduled on their tour route this year, they should be putting on a great live show.